The smallest pill popper is the Colt .25 cap, from the 20's, but all steel and still shooting quite nicely. Love that color case hardening - not needed any longer with today's high quality steels, but still very photogenic.
My second is this Seecamp California Special, spitting the .32 acp. No sights, and some recoil, but getting more and more reliable the more lead goes down the pipe and she breaks in. Some aftermarket checkerboard grips help in the looks department.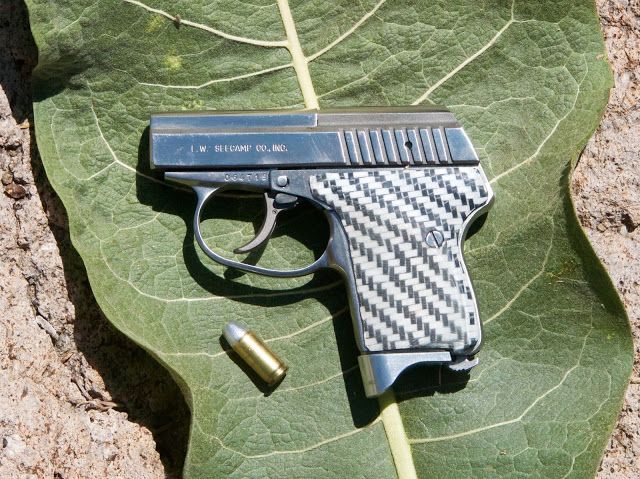 Both are designed for point blank battle, and are not all that useful over about 15-20 feet. Nevertheless, they are known for having the bullet bounce around inside the target, rather than pass through, and thereby do significant damage. I wouldn't want to be tagged by either one.
A shot gun would be better for close quarters social work, but you can't drop that in your front pants pocket.
Mine are fun to shoot, and require good trigger control and intense concentration for target work, which is simply good practice for any handgun.
I understand that the Seecamp is still on the California registry of approved guns, but for how long? Get yours today!